Building in business
Special Feature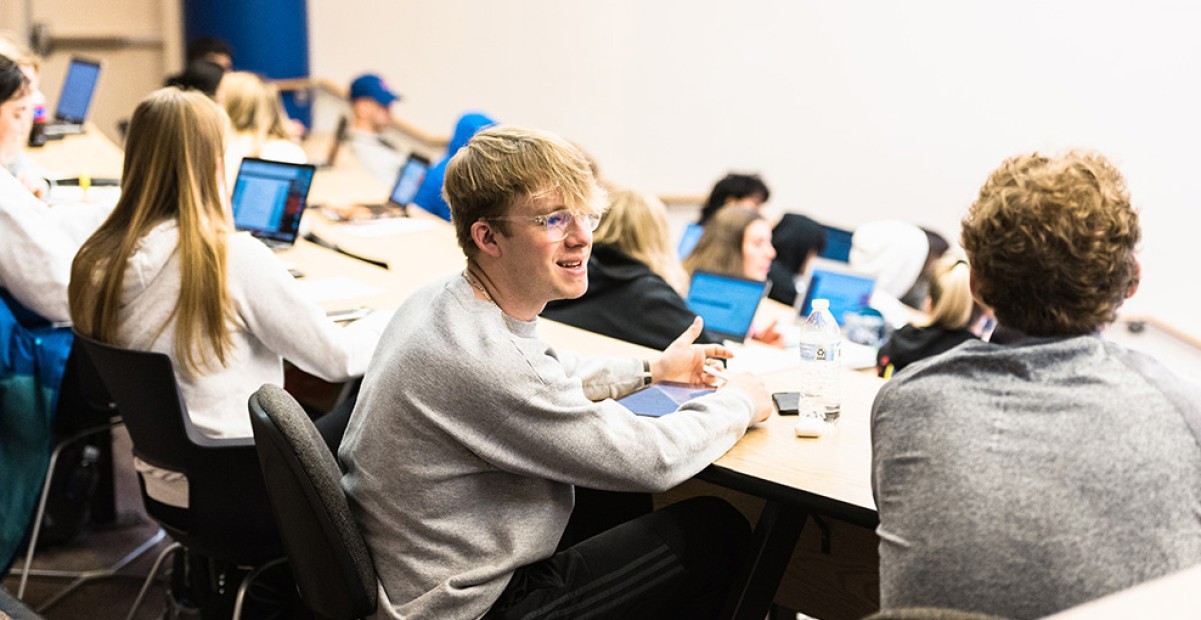 The business department has been expanding to meet the needs of current and future students both on and off campus.
Combined with the personalized instruction and well-rounded curriculum Illinois College is known for, IC business majors graduate better prepared to lead and make good business decisions, said Professor of Economics Kevin Klein.
On campus, concentrations that were previously part of the business major have been developed into full majors. Students can now major in business administration, management, agribusiness management, sports management, marketing and human resources management, in addition to existing majors offered in economics, accounting and finance. Klein said the move from concentrations to majors strengthens the content of those courses of study.
"In making that shift, students who might otherwise have chosen a larger state school for a more specialized major are now more likely to choose IC because of our smaller class sizes and more personal teaching styles," he said.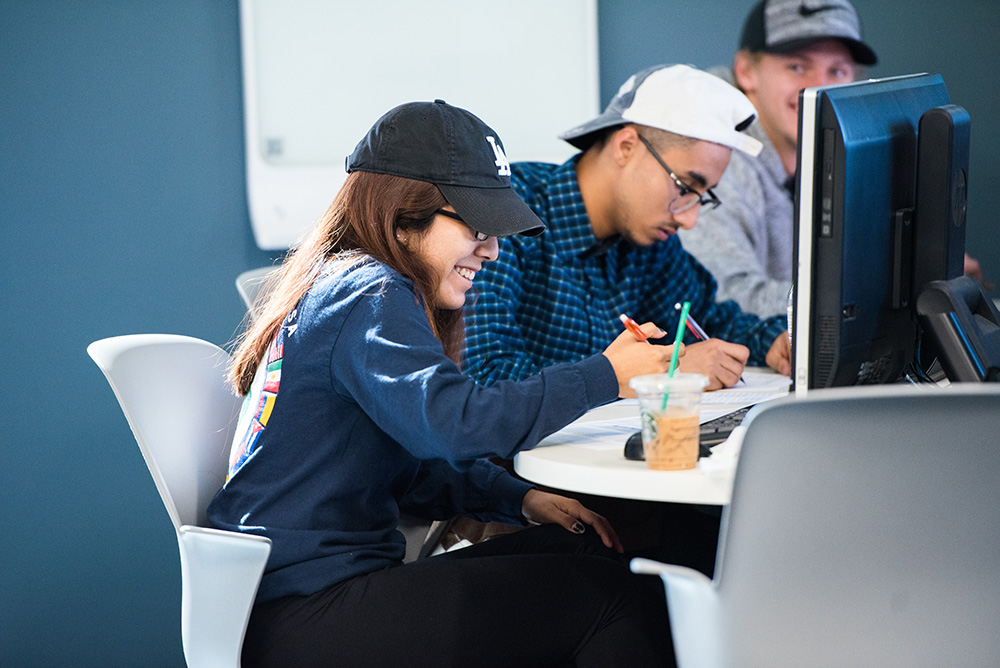 From working with local small businesses to major league sports organizations, hands-on experiences and internships, as well as opportunities to meet and learn from speakers with real-world experience, are integrated throughout the business majors and give students access they can't get at a larger institution. Klein said these types of experiences "change students' lives and move them in directions that they never thought they were going to go." He said one of many examples was a marketing class in which students developed a multimedia advertising campaign for a real local business.
"There's no way that, in a class of 300 students, you can have that one-on-one experience with a business owner — talking to the business owner, helping the teacher in the class develop a marketing campaign for that person," he said. "That only happens at a small school like Illinois College, where you get to have classes of 10, 15, 20 students at most. And because of the small size of those classes, you get to learn experiential things that you wouldn't pick up somewhere else at a bigger school."
Among those key experiences are internships. IC business students have had internships in everything from environmental issues to human resources to professional sports, and internships frequently lead directly to job opportunities after graduation.
"Although the classwork is important and gives you basis for understanding things, it's that real-world experience that you get in the internship that ends up driving employers to say, 'I want that person,' as opposed to somebody else," Klein said. "These internships are just super critical for students to show that they've got the experience that the employer is looking for."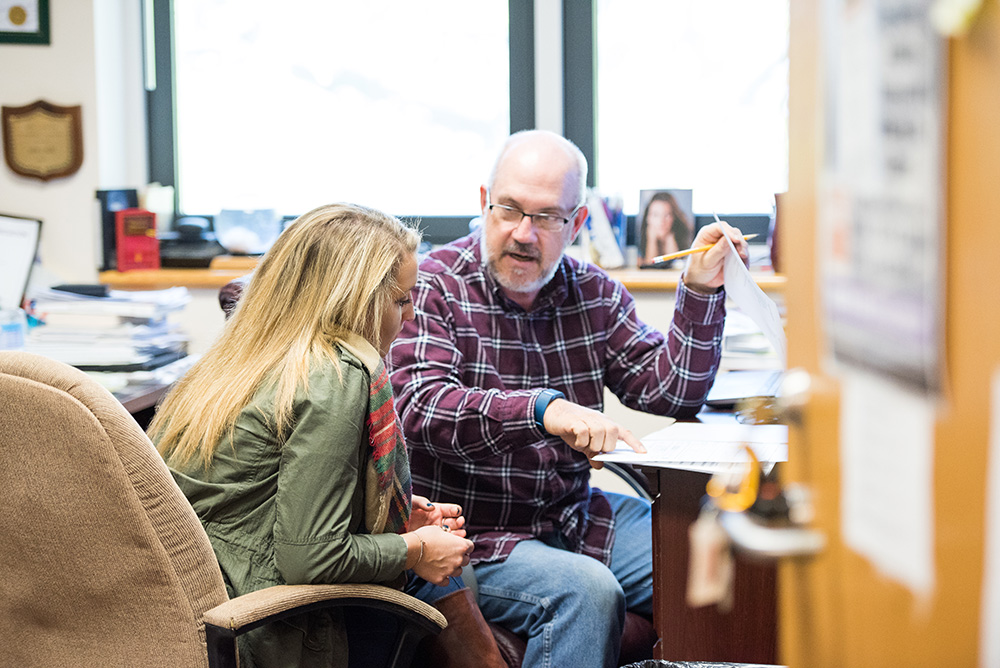 Business has also been a busy area for IC Online, having added online degrees in many of the same majors developed on campus — business administration, management, agribusiness management, marketing and human resource management — as well as in accounting and health care management. IC's online programs offer students access to the same expert faculty they would work with on campus, but with the flexibility to study when their schedule allows.
Importantly, Klein said IC's approach to preparing students both in their field and with a well-rounded curriculum means they have the skills and mindset to explore problems and opportunities from different perspectives. When IC students go into careers in the business world, compared to their peers, they better understand people and their motivations, and are more likely to develop solutions that work.
"Through the broad education experienced in many different disciplines, including the many different disciplines within business, students in our programs develop critical thinking skills that allow them to examine ideas from many different angles," Klein said. "This broad liberal arts education also helps students to develop writing and speaking skills that help them better present their ideas to their clients and the world."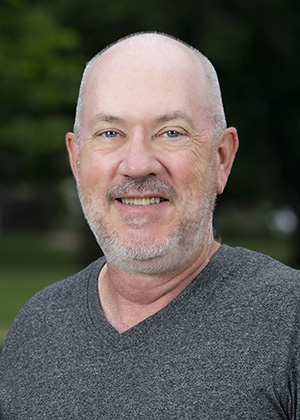 Kevin Klein is professor of economics, coordinator for the online business programs and former chair of the Department of Business. He holds a Master of Science degree in economics and a Doctor of Arts in economics education from Illinois State University. His research interests include economics, entrepreneurship and economics development.