Illinois College has partnered with Flywire for international payments for student accounts.  Students will save on exchange rates and, in many countries, be able to pay in their local currencies. Students and families will avoid unexpected banking fees, have access to multilingual customer service, and track their payments each step of the way.
The website is able to be translated into six languages other than English and instructions are provided by Flywire in the following languages plus English:
To begin a wire, visit ic.flywire.com.  Enter the amount you want to transfer in US Dollars and select the country you are paying from.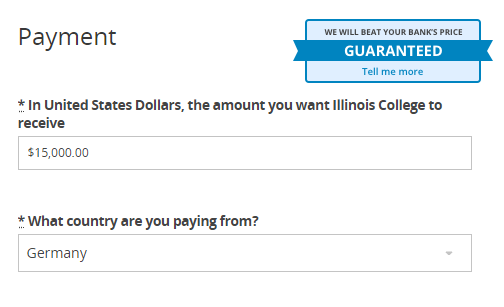 Based on your country selection, Flywire will automatically display your local currency rate with the available payment options.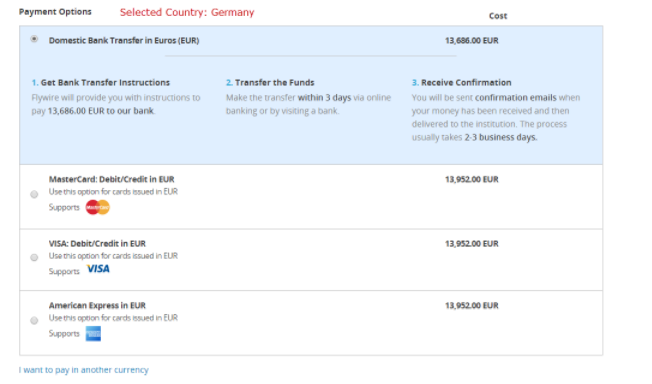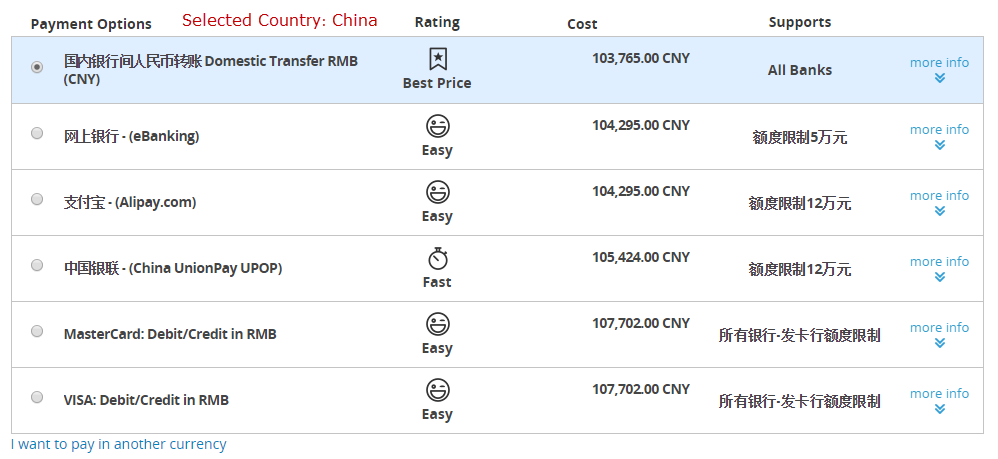 If your account is in a different currency, select that country in the "what country are you paying from?" field.
 
Create a new account with Flywire or sign-in to your existing account and then click "continue with payment".  Based on your method of payment, different options will be presented to you.  
If you selected "Bank Transfer," you will be provided with additional information to take to the bank to initiate the transfer.
If you selected to pay by credit card, you will be taken to a form to enter your credit card information. Please be mindful of credit card limits.  You may need to contact your bank or credit card company to accommodate your payment.