Anni Ibberson '21
"I chose IC because I wanted a learning community that felt like home. I wanted to be close with my professors and be involved in as many clubs, activities and internships as possible. IC is a small campus that offers great classroom and lab sizes, but also provides students with any experiences that they may need to be ready for their career."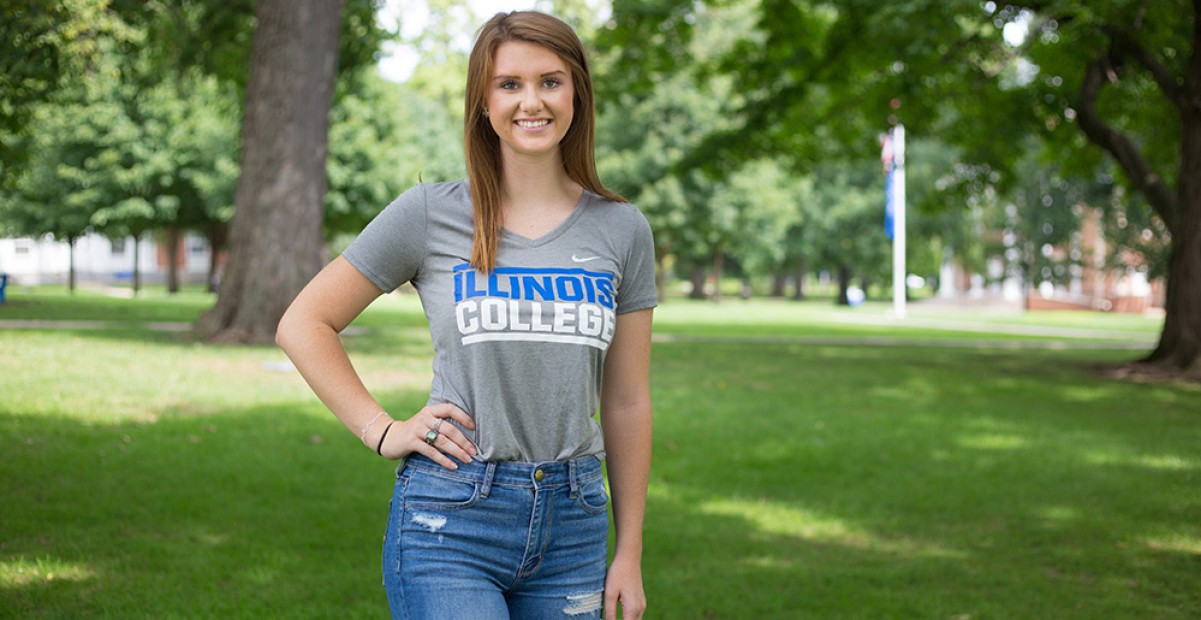 Anni Ibberson '21 found all of that at Illinois College. She enjoyed events, like Welcome Week and Homecoming, that brought the whole campus together and got involved as a connection leader, student ambassador, teacher's assistant and supplemental instructor for courses like general chemistry, organic chemistry, physics and genetics. She gained additional hands-on experiences as a health and wellness intern, through student-faculty research, in lab courses with travel components that took her to the Florida Keys and Cuba, and on a BreakAway to Key West. Anni was also president of Beta Beta Beta, the biology honors fraternity, and a Phi Beta Kappa inductee.
But the most memorable aspect of Anni's time at IC was the people she met. In addition to building great relationships with her professors, Anni said her friends, housemates and classmates all made IC feel like home.
After graduation, Anni worked as a phlebotomist at Memorial Health before beginning the physician assistant program at SIU School of Medicine.