Midwest Tour | St. Louis, Missouri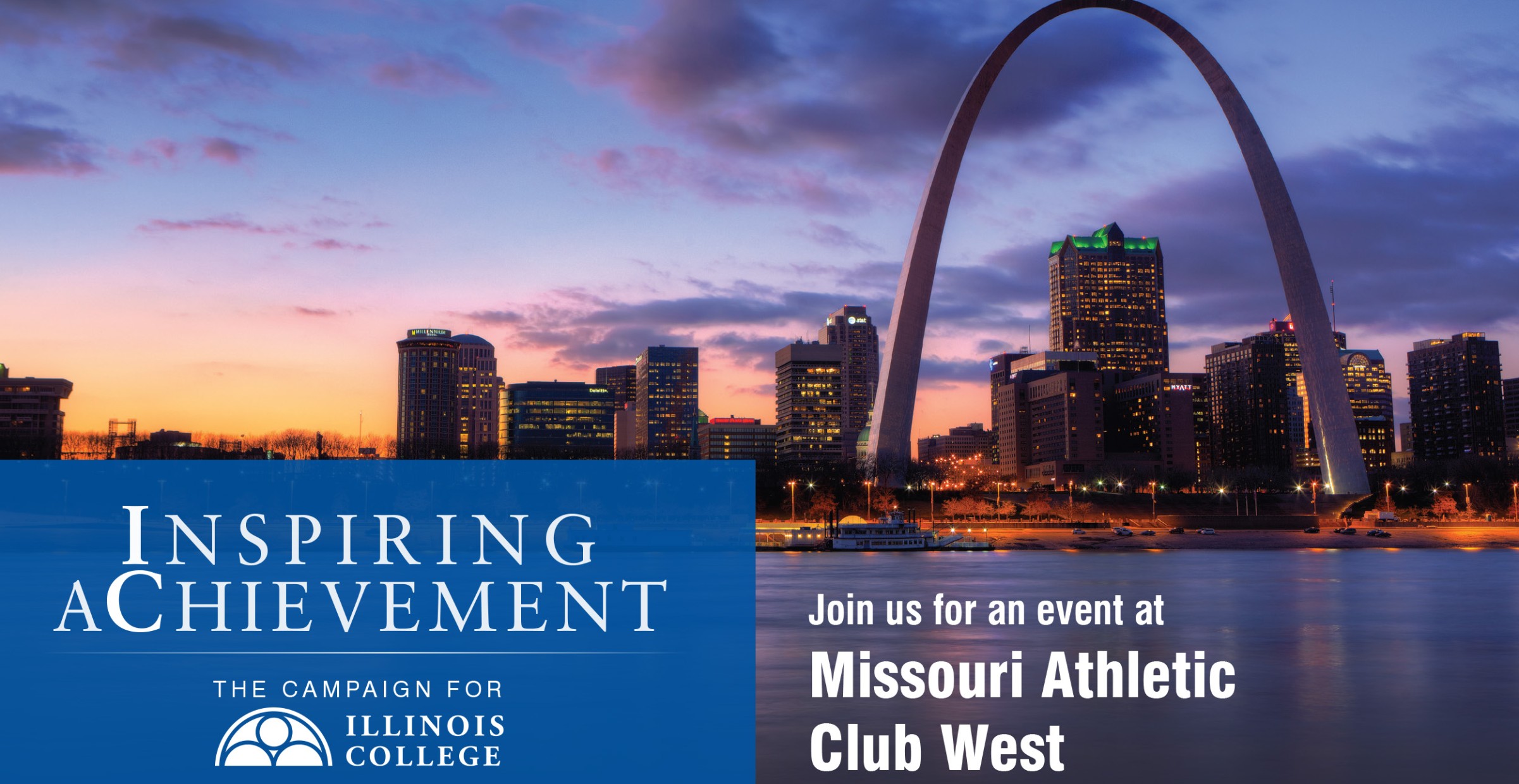 Date and Time
Thursday, 12/5/2019 - 5:30pm
Location
Missouri Athletic Club West, 1777 Des Peres Road, St. Louis, Missouri
Event Description
We hope you and a guest will join us for an alumni event at the Missouri Athletic Club West! President Barbara A. Farley invites all alumni, friends of the College, and their families to celebrate with us as we launch Inspiring Achievement: The Campaign for Illinois College. 
This alumni event brings together members of the Illinois College community to be a part of an exciting time in IC history. Complimentary hors d'oeuvres and drinks will be available.
Reservations preferred, minimum 5 days prior to the event. Please make your reservation with the Office of Development and Alumni Relations at 217.245.3046, via email at rsvp@ic.edu or visit www.ic.edu/rsvp.
Contact Person
Office of Development and Alumni Relations :: 217.245.3046