Faculty & Staff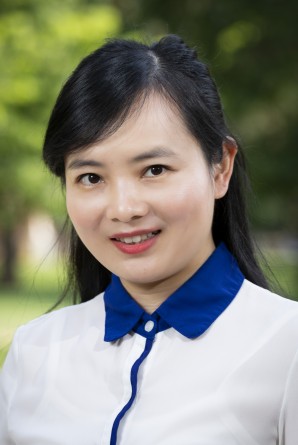 Yan Yan
Assistant Professor of Education
Becker Center for Teacher Education
217.245.3018
Research Interests
ESL/bilingual education, ELLs' reading and writing difficulties, language assessment, program evaluation, teaching and teacher education
Education
University of Houston | Ph.D.
University of Wisconsin-Platteville | M.S.
South-Central University for Nationalities | M.A.
South-Central University for Nationalities | B.A.
What Students Say
I think Dr.Yan's class environment is very caring and respectful for what she has created for us, and overall was my favorite class this year.
Dr.Yan's teaching style is very inclusive and focuses a lot on student involvement. Her class gave me the confidence to be a teacher.
Dr.Yan is always so positive and even if she might not be feeling well, she does not let this come in her way of teaching. I like how she shared stories with us and asked us how we were at the beginning of classes. This made me feel comfortable. I definitely want to take the positivity she has into my own classroom and be as affirmative and helpful as she is!
Dr.Yan's class was very fun to take and very interesting. I learned many things and was able to experience things I hadn't before. Mainly, I learned how hard and different teaching was. Overall, I like Dr.Yan's teaching style and I would love to have her as a professor again.