Faculty & Staff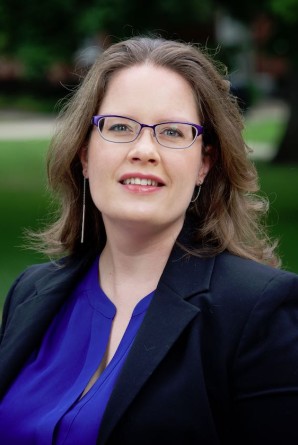 Abby Musgrove
Associate Professor of Music
McGaw Fine Arts Center, Room 133
217.245.3384
Research Interests
1) The science of (musical) aesthetics and perception
2) Building audiences through creative programming
3) Unique approaches to undergraduate conducting curriculum
4) Choral program building for the small school
Education
University of Kansas | D.M.A. | Choral Conducting
University of North Texas | M.M. | Choral Conducting
Millikin University | B.M.E. | Music Education
Bio
Dr. Abby Musgrove is the Director of Choral Activities at Illinois College in Jacksonville, IL, where she conducts choirs and ensembles, teaches conducting and other various music classes, and oversees the Music Education Program. A native of central Illinois, Dr. Musgrove has taught all ages and levels of music, including choirs and bands, and is an avid church musician. She is also the director of the Jacksonville Symphony Chorale and the founder and director of the newly-formed Spero Chamber Chorale.  Her musical interests are eclectic, from Renaissance polyphony and Baroque chamber to experimental and avant-garde, with plenty of classic rock thrown in.  Dr. Musgrove's research often focuses on connections between the arts, and the science behind aesthetics. She is a fan of science fiction, Shakespeare, steampunk, archeology, and tea. Abby lives in Jacksonville with her husband, Will, and their daughter, Quincy.
I absolutely love helping students realize their potential, often when they are completely unaware of their own capabilities. Students know that I will relentlessly push them to their limits, but they also know that I believe in them and will always be behind them to support them in their goals and dreams.
Illinois College Concert Choir
5 of 6
What Students Say
Not only is Dr. Musgrove an excellent musician, but she has a passion to share this special gift to those who need it most. She first shared the gift of music with us, her students, and then enabled us to share it with others. She gave us the privilege to share the gift of music with the elderly in nursing homes, sick children at St. Jude's Hospital, and inmates at a local penitentiary. Students leave her class with a love of music, a heart for those hurting in our communities, and the ability to share this gift of music with those who need it most.