Faculty & Staff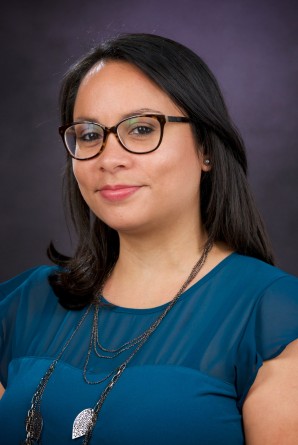 Diana Grullón-García
Associate Professor of Global Studies - Spanish
Center for Global Studies, Room 104
217.245.3157
Research Interests
Latin American and Caribbean Studies, ranging from Literature to theories of cultural identity in the English, French and Spanish speaking countries in the Caribbean
Education
Florida International University | Ph.D.
Florida International University | M.A.
University of Puerto Rico, Río Piedras | B.A.
Bio
Diana Grullón-García has collaborated actively with researchers in the discipline of anthropology, particularly on how race, colonial history, and the Creole language formation has influenced the 20th century Caribbean and Latin American thought. She has participated in twenty academic conferences and has published four academic articles as well as has collaborated with Classic World Cinema reviews in a well-known cultural journal based in Miami, Florida. She is actively involved with the Office of Diversity, Equity, and Inclusion, particularly with the Latinx population in the campus. She is the faculty adviser of the Student Senate and Nuestra Casa, the Latinx student organization at Illinois College. She also has co-lead Sustainable Bolivia BreakAway in 2017, with her departmental colleague Dr. Marek, and the Cuba BreakAway in 2018, with Dr. Gardner. Dr. Grullón-García really enjoys to dialogue in Spanish with students, both learners of Spanish, as a second language, and with the Latinx/Hispanic students in the campus community.
What Students Say
Dr. Diana Grullón-García cares about her students dearly and shows that during stressful times during the semester.