Faculty & Staff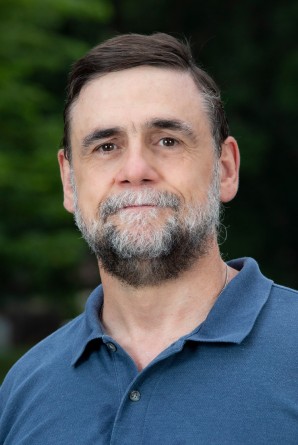 Bernd Estabrook
Professor of Global Studies - German
Kirby Learning Center, Room 228
217.245.3436
Research Interests
German literature, philosophy, history, and culture; humanities and technology; the history and culture of the transformative year 1989.
Education
University of California-Berkeley | Ph.D. | German Language and Literature
University of California-Berkeley | M.A. | German Language and Literature
Whitman College | B.A. | German Language and Literature, Dramatic Art
Bio
Discovery is what makes my profession deeply personal and fulfilling. One of the greatest pleasures in teaching is to inspire students make creative connections between different disciplines and ideas, recognizing that all knowledge is connected and interrelated. The Eureka moment – the sudden and often unexpected understanding that comes when students trace the implications of the ideas they have learned in class – is a realization that transforms book learning into lived experience and wisdom. True learning requires courage to step away from the familiar and the expected in order to explore the unknown – to wander in the high country of the mind. As a great author once said: a ship in its harbor is safe – but that is not what ships are built for.
Dr. Bernd Estabrook teaches courses in a variety of subject areas: German Language and Culture, International Studies, and the humanities. No matter the course, Dr. Estabrook helps students use original primary sources -- including sound documents, video, and paper documents from archival sources -- to research contemporary history and culture. He inspires students to study abroad. Additionally, he provides them with extensive and thorough criticism of their written work -- and teaches them to examine, critically and reflectively, all ideas taught in his classes.
What Students Say
Dr. Estabrook makes me want to learn just so I could be on his level one day.