Faculty & Staff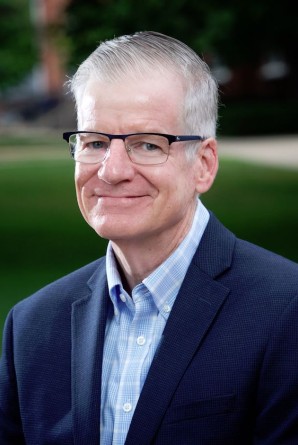 John Drea '80
Ruth Badger Pixley Professor of Social Sciences and Professor of Business
Kirby Learning Center, Room 214
217.245.3422
Research Interests
Professional sports marketing (ticketing and business analytics) and third party logistics.
Education
Southern Illinois University | Ph.D. | Marketing
University of Notre Dame | M.B.A. | Marketing
Illinois College | B.A. | English and Business Administration/Economics
Bio
Prior to joining IC in 2014, John Drea worked for 30 year in public higher education, including nineteen years at Western Illinois University where he served as a faculty member, department chair, and Associate Dean. He is the author of over thirty refereed publications, and his work has appeared in Transportation Journal, Journal of Personal Selling and Sales Management, the Journal of Services Marketing, the Journal of Applied Sports Management and many other outlets. He is also the author of two textbooks used in third party logistics, and three computer-based business games. Prof. Drea has been the recipient of numerous teaching awards, including the Society of Marketing Advancement's Distinguished Teaching Award, the American Marketing Association's Instructional Innovation Award, and the Marketing Management Association's Teaching Excellence Award. Dr. Drea has done consulting and/or led student projects with multiple pro sports teams, logistics, market research, and higher education.
For me, the best experience is seeing a student solve a problem at the end of the course that he/she couldn't solve at the start. That's not only a practical skill, but it's also a confidence builder. I consider it a privilege to be a part of their lives.
What Students Say
Dr. Drea's term projects always deal with outside clients, real businesses, and organizations. Over the past two years, I've had the opportunity to work with the Indianapolis Pacers and Fastenal. The experience has been extremely valuable because I've had to create professional presentations and conduct marketing analysis to present a strong solution to the clients.
John Drea's classes revolve around real-world experiences. He went out of his way to have a conversation with me about my career path.